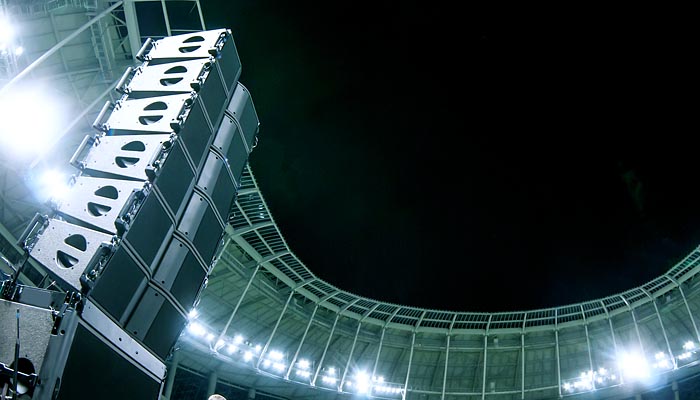 Sound: acoustic processing, sports, concert
Installation or modernization of sound equipment at the stadium involves the installation of acoustic systems for sounding the stands and the field, additional sound systems for the stands which are located under the tiers. Installation of a sound equipment system is carried out using the norms and requirements of the Guide to Safety at Sports Grounds ('Green book').
The system capabilities are designed for sound pressure of 110 dB (on 3dB more noise from the crowd in the stadium).
The conceptual architecture of the system – passive cluster acoustic systems are located under the roof powered by amplifiers which are located in climate cabinets under the roof. The entire system is combined with a redundant high-speed fiber-optic network controlled by the DANTE protocol. Also the installation process provides equipment for the media control room.
Complete solutions for sports facilities