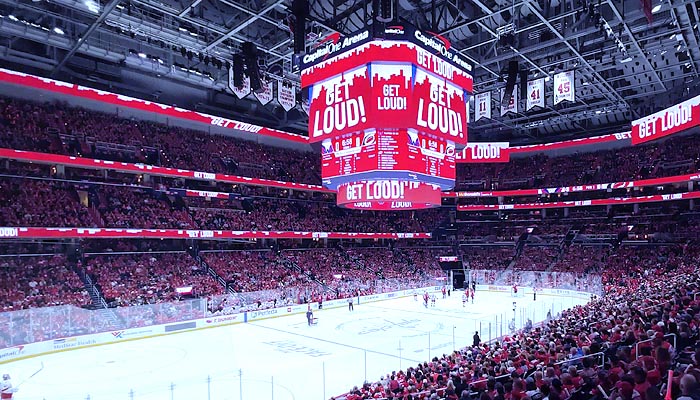 LED: screens, cubes, perimeters, facades, panels
Today it is almost impossible to imagine a modern sports facility that is not equipped with visualization tools for a game show. We list the main tasks that can be solved with their help:
display of the score, timing, results, statistics;
maximum approximation of the viewer to events on the site;
creating an indescribable atmosphere of a "live" event;
repetitions of the most interesting or controversial moments from different angles in slow motion;
games, contests and other entertainment for fans (Kiss Cam, Dance Cam, competitions of experts, etc.);
bright and effective advertising and commercial information.
The most popular options for information display systems:
media facades;
media cubes;
screens;
perimeters;
led-lines (fascia).
In many cases these LED structures become the hallmark of the Arena and are remembered by the fans much better than the architectural or planning features.
The use of LED screens at sports facilities implies the following specific requirements for them:
high brightness and reliability of LED modules;
the ability to efficiently reproduce fast dynamic scenes with small objects: puck, ball, athletic equipment, etc.;
high-quality picture on TV (lack of moiré, disruptions, flicker);
easy construction (reduction of load on load-bearing elements);
colour calibration accuracy (16-bit);
energy efficiency.
Colosseo LED constructions are designed and manufactured at the company's own factory in Presov (Slovakia) and fully comply with European requirements and standards. An individual approach to each object means the development of unique design options and allows  to organically fit the cube, facade or screens into the architectural concept of the Arena.
Colosseo developers use a number of their own know-how technologies that distinguish products from other offers on the market:
the use of alloy elements in the design significantly reduces the weight of the product;
the unique technology of modules removing / installing without bolts simplifies maintenance as much as possible and reduces the time for it;
rounded seamless shapes and 360 degree technology allow to play shows of the highest complexity;
the telemetry system allows the engineers of our service centre to remotely monitor the status of the main parameters of the screens (up to the temperature of the power supplies) and timely warn about the need for maintenance or replacement.
Also in addition to traditional LED structures we offer our customers a Colosseo 3D projection system (3D mapping technology). Extremely spectacular pre-game projection shows at hockey and gaming Arenas attract visitors and become an important separate element of a sporting event.
Complete solutions for sports facilities