The focus of the updated LED devices is a media cube with a sliding mechanism Colosseo Vision Center and a hanging screen.
The area of the continuous SMART LED screen was more than 7,000 feet (640 square meters). The cube is equipped with best-in-class LED technology with a pixel pitch of 4.00 mm and a fully foldable bottom.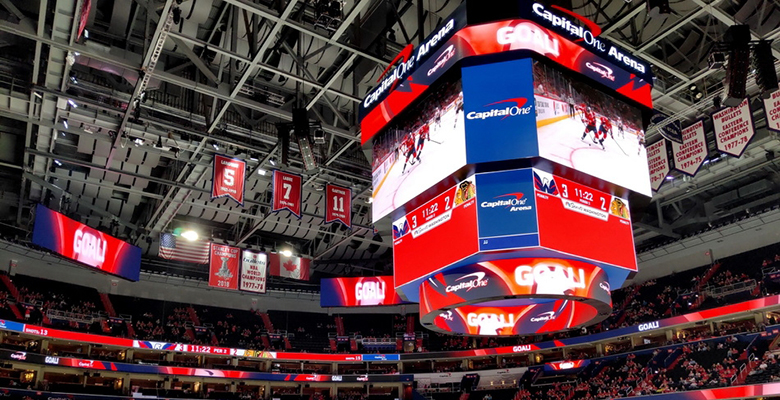 This cube allows you to display on your screens broadcast, replays, real-time statistics and infotainment system with high resolution 4K UHD and HDR for bright colors on multi-level displays. This solution is currently North America's largest seamless video screen covering an audience located anywhere 360 degrees from its axis, making it a kind of masterpiece.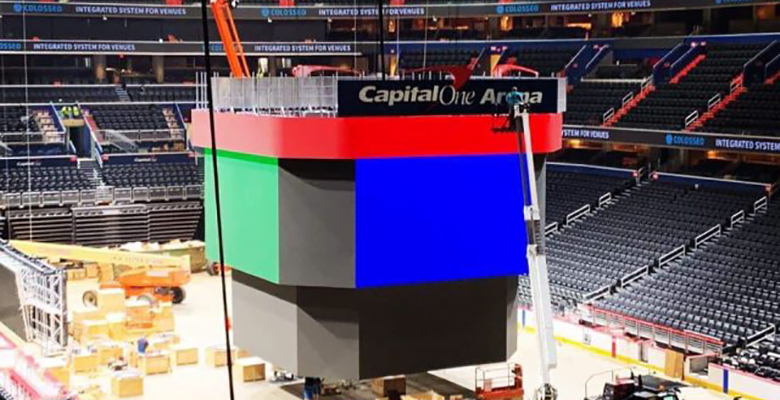 The first of its kind to deliver a truly unsurpassed visual show is the world's first 390-foot SkyRing gravity display, which replicates the arena's roof and ceiling lines and delivers an incredible 8,000 square feet. feet of LED video canvas.
To further enhance the visual perception, four state-of-the-art double-sided screens have been added to the corners of the arena so that every fan can see any event on the court. The screens boast more than 2,200 square feet. feet of HD video display HD and the industry's first LED video display on the back. More than 1,000 square feet of HD LED video display on the back will provide statistics and results during the competition.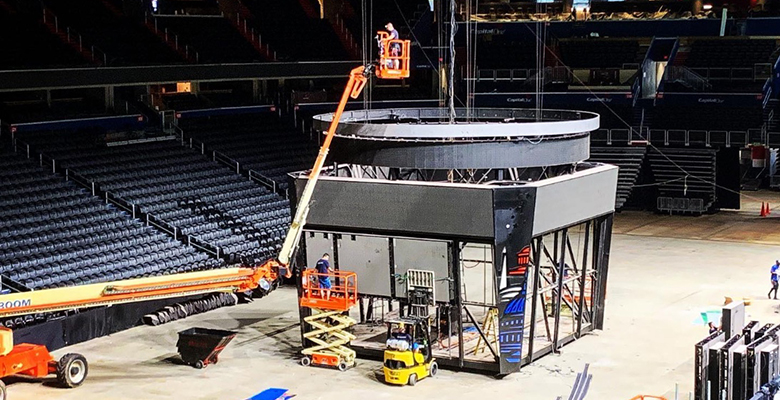 Colosseo has also updated previous arena LED rows in the arena, replacing the 1,600-square-foot total with new Colosseo Vision LED panels that deliver quality images in realistic colors, adding 2 additional new rows with more than 1,040 additional square feet of additional digital space.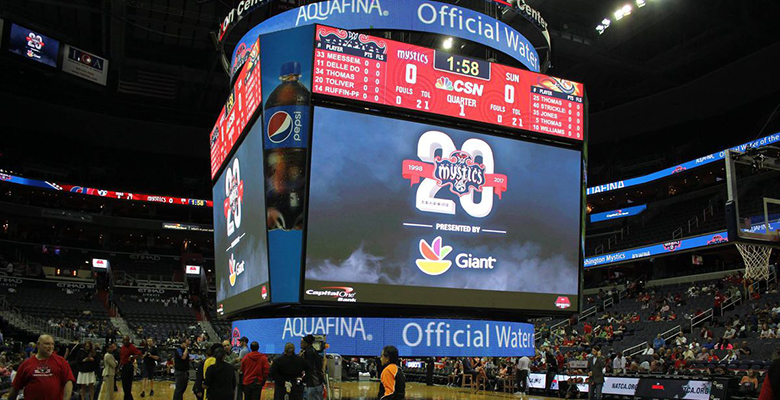 Every single screen in the arena, including 29 new screens with a small pixel pitch and more than 400 TV panels with the Colosseo IPTV app, which were installed by Colosseo in the first phase last year, are fully controlled by the industry's first single multimedia platform, Colosseo. distributes and delivers prepared content to each screen in its own resolution and fully controls the lighting of the game, fan shows and advertising management.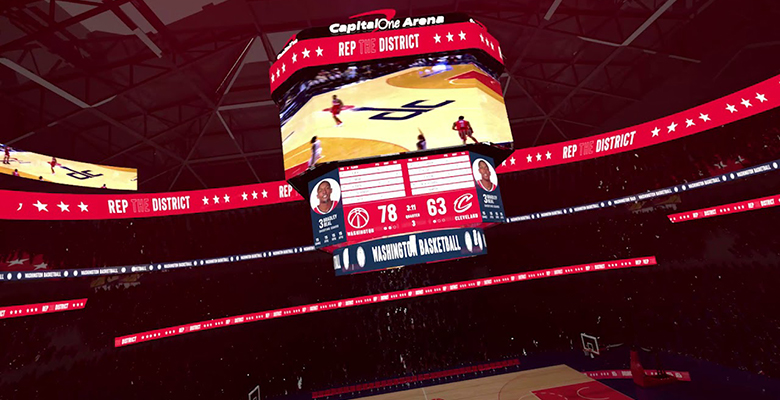 Having completed this installation, Capital One Arena now has 35,000 square feet of LED screens throughout the arena, creating a better visualization experience in American sports.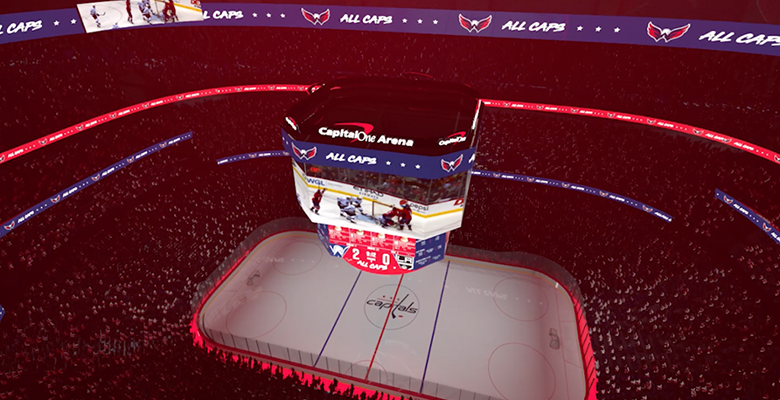 "An important part of the challenge for fans at Capital One Arena was to create a digital media network where interaction with fans and interactivity caught the attention of every visitor," said Joseph Boko, president of Colosseo USA, Inc. »Colosseo's unique innovations in the form of centrally mounted video cubes and the SkyRing LED ring set a very high bar in applied technologies for the sports and entertainment facilities of the future.