Colosseo LED video cubes are lightweight and very easy to maintain suspended LED video cubes for indoor arenas specially developed by ColosseoEAS.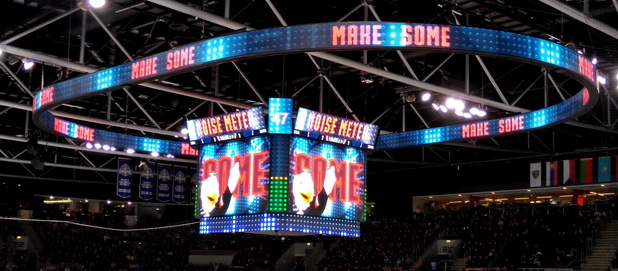 They come in a variety of shapes and sizes, and we can always provide turnkey project documentation, giving the client exactly what he wants.
In addition, we have a specially designed double-sided LED line, in the form of a 360-degree ring, which is ideal for advertising and show graphics.

Attract new sponsors and give unforgettable impressions to viewers at the expense of modern media technologies!